Cyber attacks are a constant. Their modes and methods are anything but constant. We work hard to stay at least one step ahead of the attackers, knowing that effort is necessary to protect the networks. We are preemptive improving our ability to identify, isolate, and deny any adversary an advantage.
Penetration Testing
Utilizing friendly cyberspace capabilities, we provide penetration testing to protect data, networks, net-centric capabilities, and other designated systems to safeguard the mission for the warfighter.
Reality: Adversary failure to compromise a network means new tactics will be used. We assume that even networks operating within expected parameters have been compromised.
To effectively meet these challenges, our expert cybersecurity engineers ensure that we have a plan, an approach, and a process to achieve these objectives as depicted below.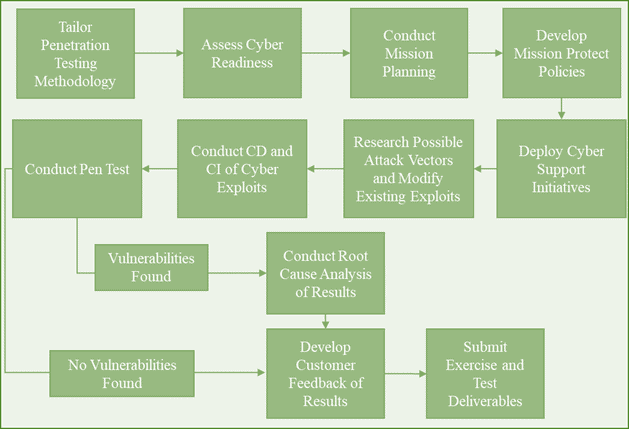 We follow both National Institute of Standards and Technology (NIST) SP 800-115 and the Penetration Testing Execution Standard (PTES) based guidelines for the execution of our adversarial penetration testing as depicted below in which planning moves seamlessly into practice. This process ensures that all Test, Evaluation, Research, and Development areas are systematically and fully addressed.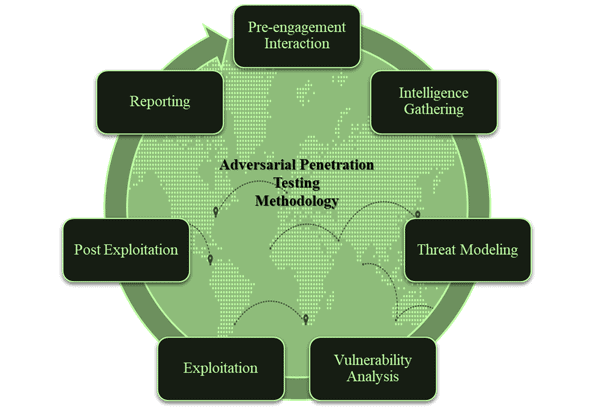 For more information on technical solutions, contact Drew Scholefield, Director of Artificial Intelligence Services Drew@ZapataTechnology.com
Interested in a solution partner? Contact Brian Clark, our Director of Client Engagement Brian@ZapataTechnology.com