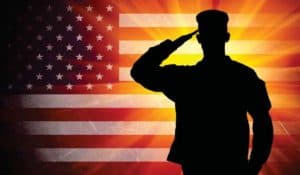 Company Overview:
Founded in 2007 with offices in Augusta, G

eorgia and Herndon, Virginia
Personnel worldwide

Veteran Owned 

Top Secret (SCI) facility clearance 

NIST 800-171 Rev. 2 Compliant 

CMMC Level 3 estimated for September 2022 
America's Tech
Defenders
!
We provide software solutions through technologies that are state-of-the-art, comprehensive and fully tested. Our company provides our services with a commitment to the highest ethical standards while meeting or exceeding our customers' needs. Our size affords us the luxury of personal relationships with our customers that larger companies find difficult to rival. Our clients know they are receiving exceptional service and exceptional value. As one client noted, "Zapata brings years of knowledge and expertise in this field and is a great teammate for our company. Current personnel have been great throughout the life of the contract and provide exceptional service to the Government customer."
Cybersecurity Preemptive Readiness Services – Penetration Testing: Utilizing friendly cyberspace capabilities, we provide penetration testing to protect data, networks, net-centric capabilities, and other designated systems to safeguard the mission for the warfighter. To effectively meet these challenges, our expert cybersecurity engineers ensure that we have a plan, an approach, and a process to achieve these objectives.
Cloud Computing: Zapata provides cloud computing services through Amazon Web Services (AWS), Microsoft Azure, and Microsoft Teams. We provide integration and system engineering for AWS GovCloud, and Unclassified and Classified Commercial Cloud Services (C2S). We support cloud integration and accreditation through the Risk Management Framework (RMF).
Data Analytics and Data Science: Zapata utilizes machine learning and natural language processing to analyze data and provide insight to battlefield commanders. We build custom software that continuously learns as new data is ingested to provide near-real time information to keep our military safe on the battlefield.
Systems Engineering and Integration: Zapata provides advanced systems engineering services that enable developers, engineers, and end users to execute their missions effectively. Our systems engineers are capable of managing and monitoring all installed systems, installing, configuring, testing, and maintaining operating systems, application software and system management tools.
Data Integration and Management: Zapata has spent over 10 years supporting DCGS-A. Our engineers have been supporting multiple DCGS-A contracts and have become a preferred small business in that space.
Software Application Development: Zapata resolves customer issues with the latest technology. Our developers work with our customers to build mission–enhancing solutions such as ZIngest, a data manipulator that fills the needs of three separate processes, and ZMonitor which provides system monitoring capabilities.
Cybersecurity – Information Assurance: Zapata has experts in migrating legacy accreditation to risk framework. Our personnel have extensive experience and good rapport with accreditors and validators.
Customized software development: Zapata uses agile software development methodology. We develop using Java, JavaScript (AngularJS), SOAP, REST, JSON, Python, and C variants to include CUDA