How does Zapata Technology express gratitude and appreciation? In what I call the best possible experience ever. The company provided housing and a one day, four park, private VIP event at none other than Disney World. The annual event is open to all members of Team Zapata and their families. This year my family and I were able to go. Not only were we able to hit all the best rides, but we were also introduced to a wonderful experience that is nearly impossible to describe.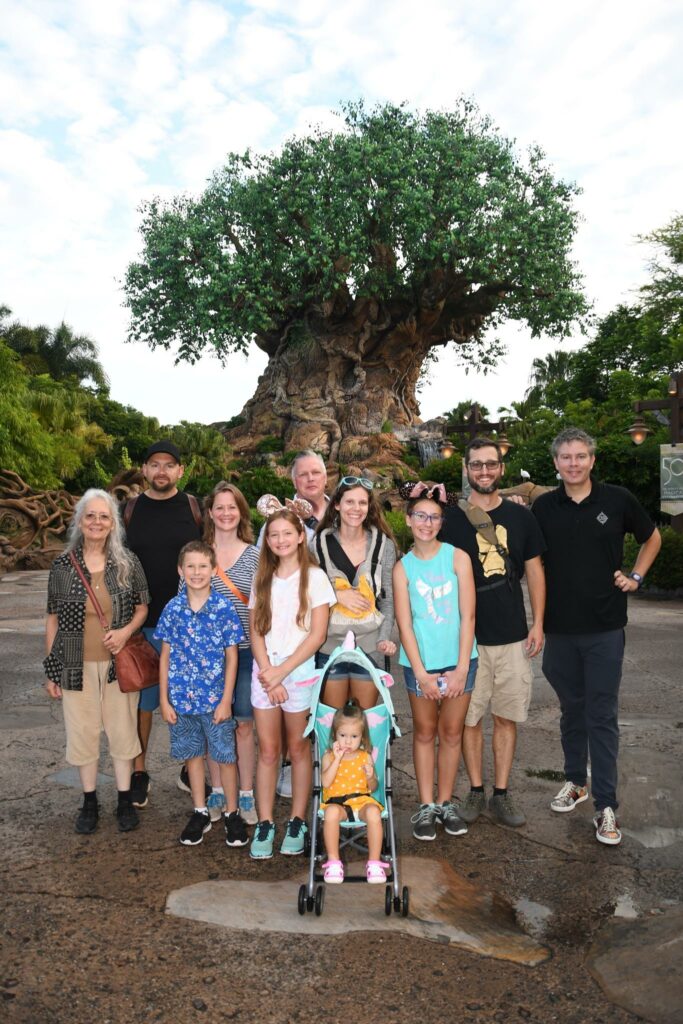 As we entered Disney World's Animal Kingdom, our faces lit up in amazement as we recognized the Tree of Life. The kids in our group started to call out every animal's name as our group leader helped them find the hidden ones. The team was split into three groups to ensure we had the best time possible. Smile! A group picture in front of the tree. With Lightening Lane Entry (a shorter line for the rides) in hand, we headed for our first ride, Expedition Everest. This ride got intense and at times I started wondering if it may have been a mistake when we started rolling backwards off the mountain. Fortunately, counter to my instincts, we survived! I felt a little green getting off the first rollercoaster, but we headed to the next ride. Following several rides, we were treated to a fantastic lunch before we met our Disney VIP guides. The guides were some of the kindest and most knowledgeable people to expedite our group to every place their heart desired. We followed our guide to the Disney VIP vans where they transported us to Hollywood! Hollywood Studios, that is.
Lights, camera, action! The sheer laughter all around as we entered Hollywood. Star Wars, Grand Avenue, and Sunset Boulevard offered up so much for each of us in the group. We headed to rides we were most excited about and rode on the ones our guide suggested. The guide led us down the Lightening Lane Entry with little to no wait on most rides. Sometimes the guide rode with us; other times he waited for us at the ride's exit with bottled water and a smile. A few hours and rides later, we and the other groups returned to the vans. What could we expect next?

We were awed at the Magic Kingdom. We continued the day passing the other groups as we went from one side of the park to the other, checking off our wish list as we progressed through the park. This kingdom held some nostalgic magic with me. The magic of making unforgettable memories. My best memory was being able to relive that same excitement and fear of a great drop, something that has stuck with me for 30 years. That is right, Splash Mountain, something the rest of my family had not experienced before and will never forget. A memory that I will always treasure. As we walked soaking wet, the smell of sweet treats filled the air. Mickey bars anyone? A bunch more rides and far too much fun later, we have one more stop.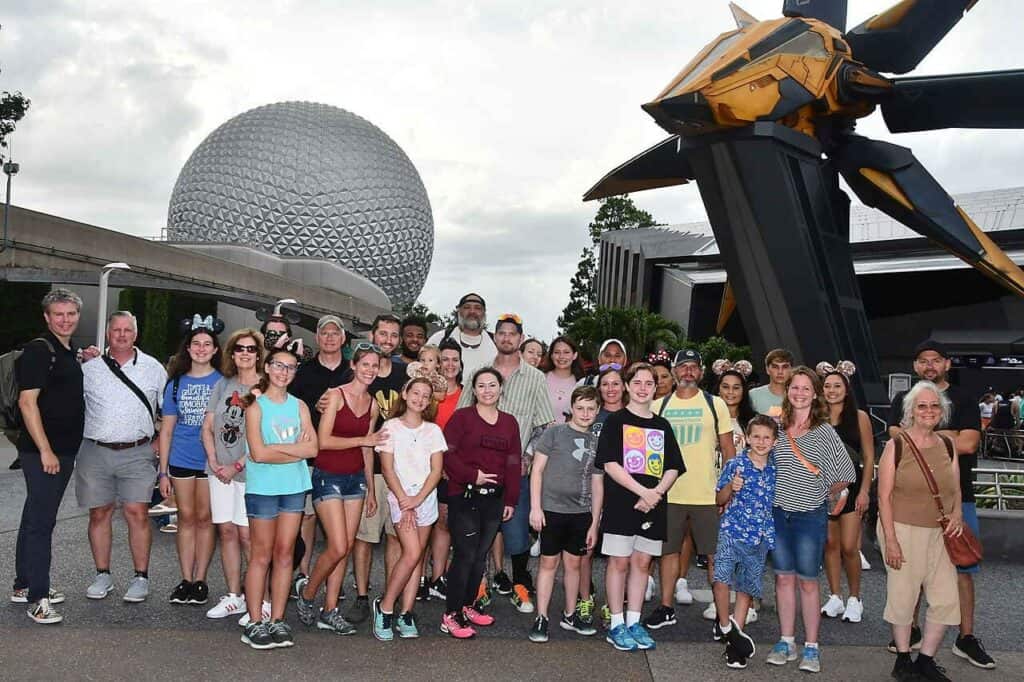 After an amazing day and lots of walking we all met up at EPCOT in front of the Guardians of the Galaxy Cosmic Rewind. This is where our guides left us and as a large group, we all got in line to ride. We stepped aboard a Nova Corps ship to travel through time and space. Oh, do not forget about that reverse launch. It is exhilarating! We left the ride and smiled for the camera for a team photo. Let's go again! Last rides of the day. The team gathered to share stories from our day, and we watched the fireworks, appreciating all the fun we had and the company which helped us create lifelong memories.
This once in a lifetime experience has made a great impact on my life. I have never felt so valued and cared for by any other organization. I am truly grateful to Zapata Technology for this unforgettable experience. The most wonderful thing is that this trip is offered every year. You, too, could join us by becoming a member of our team. Check our careers page at Careers | AI Cyber Technology Services and Solutions Zapata Technology

Author – Deanna Smith
August 2022